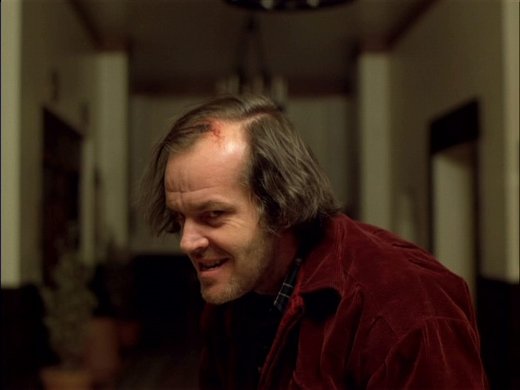 All work and no play makes Doug a dull boy.
Here it is. Post 600. The day's highlights included a dreadful day at work, more flirtation rumors that are nothing more than fuel for an imaginary fire (if only people knew the real things they could talk about),
The Shining
, my daughter visiting me at work, USA tying ... again, and just general anger at a situation of my own doing.
I haven't decided if this is the last post or not. It could very well be. I'd be fine with that. Just walk away and not worry about it anymore. I would be totally fine with that. Not a bit of cereal left behind. 600 and no more. We'll see if I'm inspired to write anything else. By this time tomorrow night I think writing will either be required or be the furtherest thing from my mind.
... and the red death held sway over all.